I was never a big fan of
post-Lizzie McGuire Hilary Duff
, but now I think I am a fan because she is a fan of hockey.  She's dating professional hockey player Mike Comrie of the NY Islanders, so I guess she's obligated to like the sport.  
Here is why Hilary Duff is good for hockey: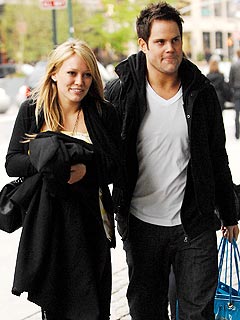 Many Americans (even sports fans) say hockey is
irrelevant
, and is not as popular as football or basketball.  You can argue hockey is limited to cold areas (
Anaheim Ducks?
).  Chances are anti-hockey sports fans have never been to a live hockey game, and there is NOTHING like it--the fans, the fights and goals.  
Even Hilary Duff agrees that hockey fans are intense and she's getting into the sport:
"The first couple of games I went to, I'm like, 'These people are nuts,' They are, like, so into it. And then,
I got really into it
once I started learning about the game."
Conclusion: Hockey is amazing

, and fans of hockey are fans of hockey fans.