1. Horizontal Scrolling
Check out
Modular People's website
. It's a stylish example of how to use horizontal scrolling and has lots of cool content - band profiles, magazine, music news, etc.
2. Girl Scout Cookies
It's girl scout cookie season!! Bring on the Samoas and Thin Mints
3. Hockey East Tournament
BU plays BC in the semifinals at the TD Banknorth Garden tonight... enough said.
4. SPRING
Today's the first day of spring, which means I can wear less clothes! Time to shave those legs.
5. Anticipation for Marathon Monday
Marathon Monday is on 4/20 this year, I know it's in a month, but I am already excited! Must build up tolerance until then.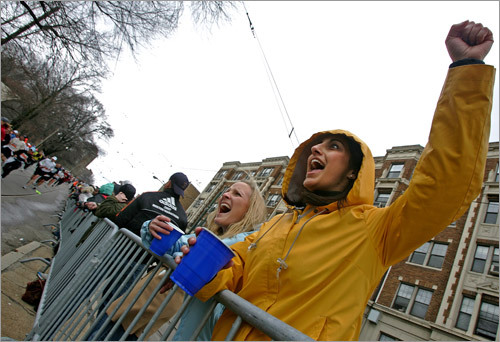 I am not crazy about...
Countdowns to Graduation or Senior Portraits.
There's 50ish something days until my life is over... people stop counting! I look like a baffoon in my senior portrait... it's unlawful for me to take pictures.